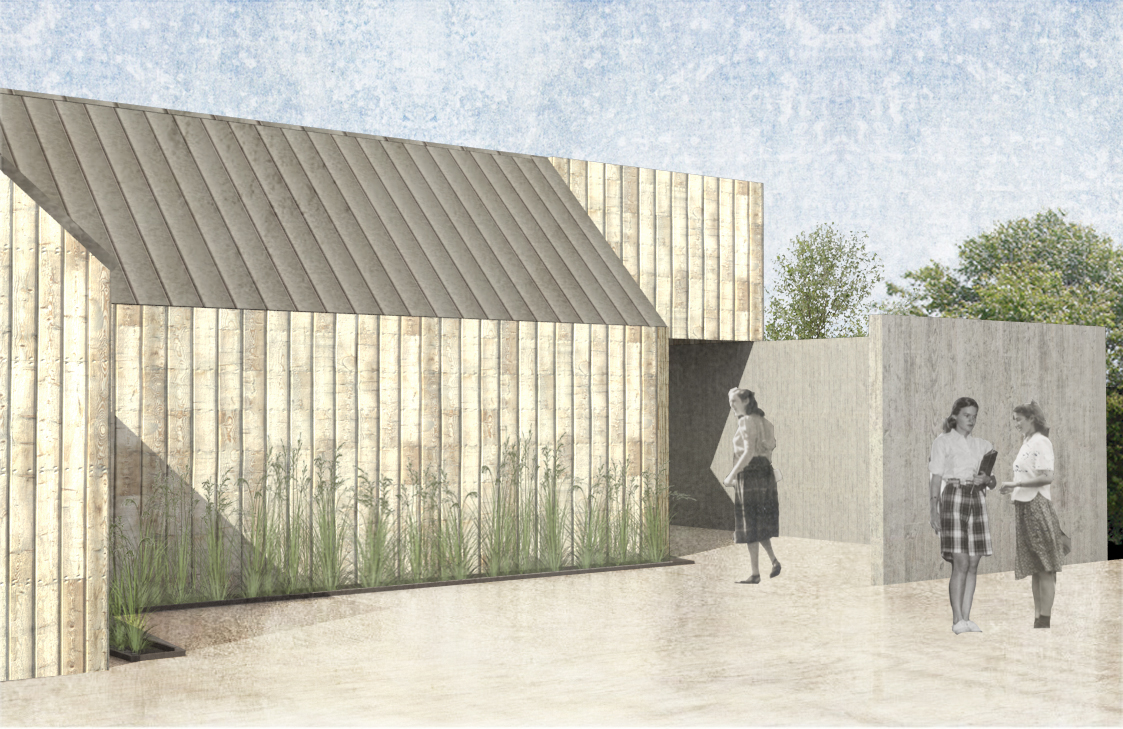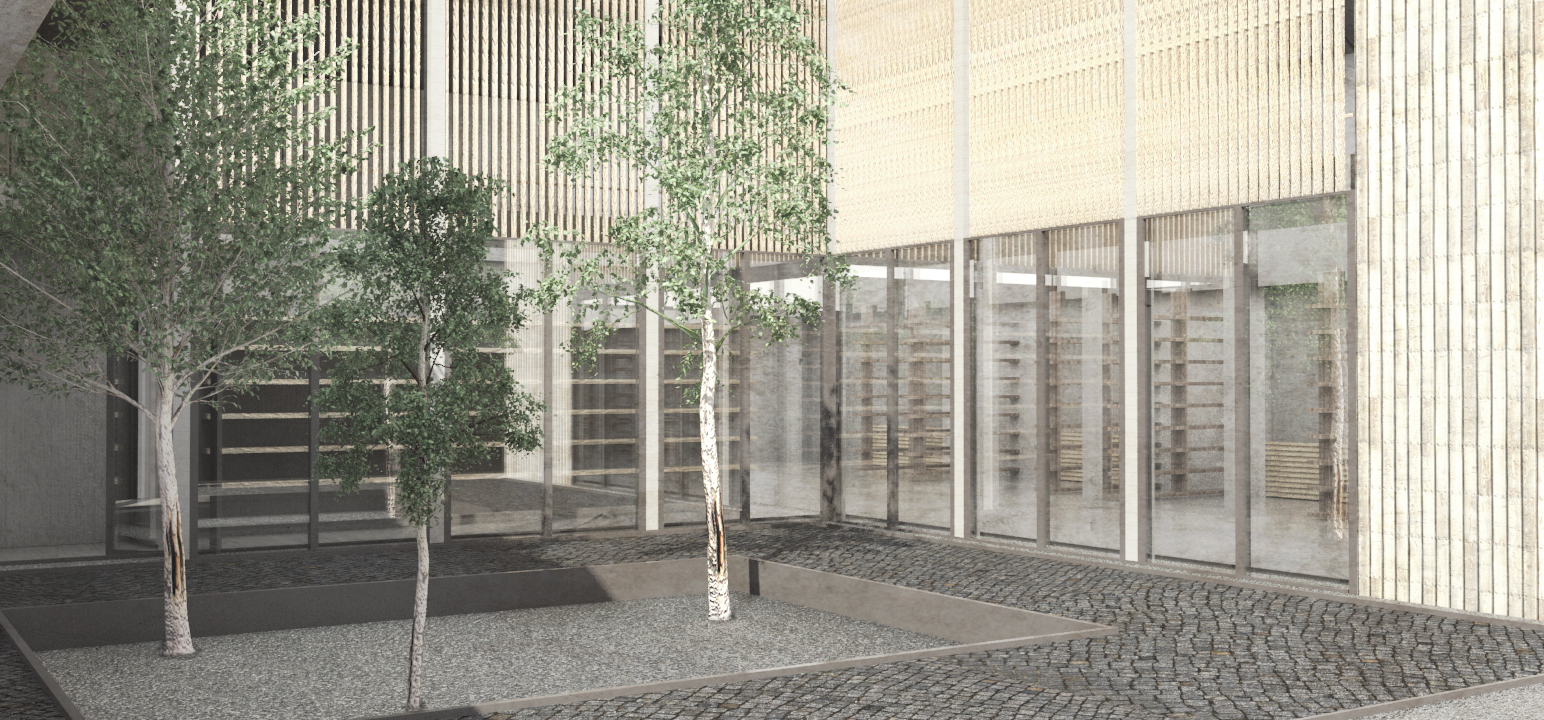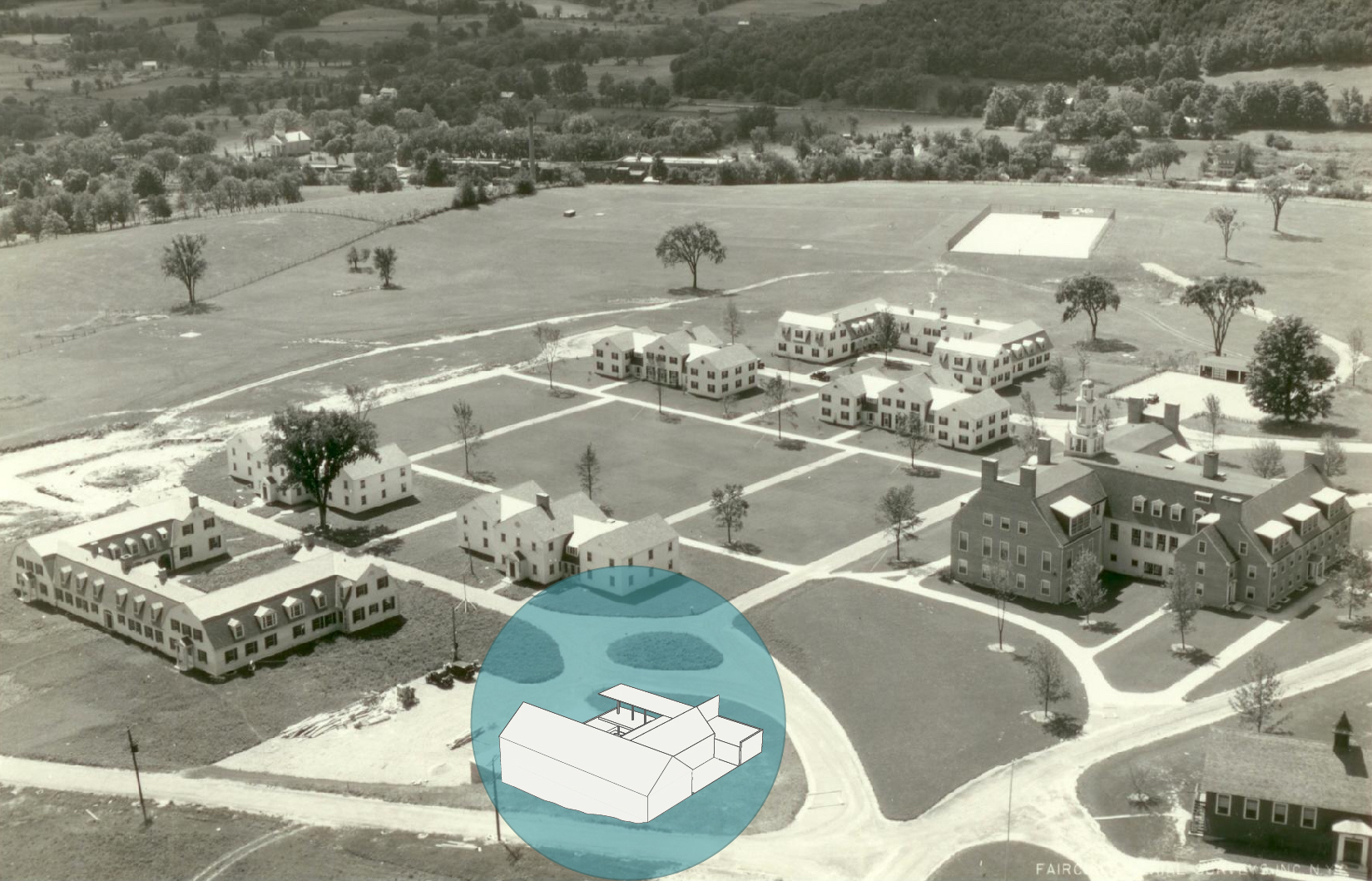 about
This is a library for Bennington College, located in Bennington, VT. The campus is a mélange of Colonial farmhouses, converted barns, Modernist dorms, and contemporary buildings. The current library, designed by Pietro Belluschi, has gone through many design iterations and possibilities.
This design responds to a single plan found from a proposal by Sasaki to design the library in the 1950s. Taking the remaining plan as a starting point, the building unites the disparate existing styles of the campus. Using the weathered pine cladding found across the campus and the tradition A-frame structure of the old Vermont barns, the library integrates with its context. Much like the small, intimate nature of the college, it has many smaller, peaceful spaces within the larger envelope. The reading courtyard and permeable spaces bring nature within and frame views of the surrounding mountains.
The library is intended to create continuity without dumb mimicry. It is located along the dominant axis, and respects the existing order with a discreet entrance that expands outwards and frames views toward the mountains. The spaces are small and informal to promote intimate collaboration and discussion. The walled garden mirrors a number of courtyards throughout campus that serve as a meeting and recreational space.